Open Source Enterprise Content Management is Growing Up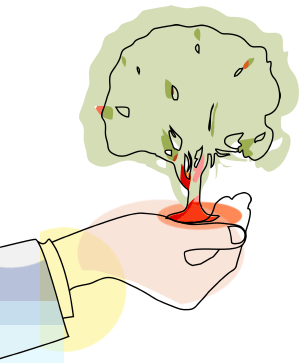 Open Source adoption at enterprise level is still growing, The most well known open source product is most definitely Linux, which is one of the most widely used server operating platforms in existence today. Add to that that the open source web server Apache that has the highest market share of any web server available, and the popularity of the open source programming language PHP, and it it's not surprising that applications built on this stack, such as the eZ Publish content management system, draw the attention of the enterprise market.
eZ's customers include companies such as NASA, MIT and National Geographic. Farstad estimates that the worldwide installed base of eZ Publish is around 300.000 websites. While most of those will use the product for free, the eZ website mentions that they have approximately 5000 paying customers at the moment, buying support packages and services in addition to the free product. Its current success was not an easy accomplishment. eZ was founded in 1999 and after several years of large investments into their products, they reached profitability in 2008. Farstad: "This was an important milestone for us, and in 2009 we are continuing our investments to accelerate our growth. As part of this we have also secured additional funding". Besides eZ's main office in Norway, there are several offices throughout Europe, one in Japan and as of this year, there is a US operation in Chicago.
The US office is doing better than expectations: "In the US this year, we are beating our already optimistic expectations, which is really impressive during a financial crisis. This is due to the fact that our offering is very competitive, and we seem to be ahead of other players technologically." Farstad admits that the success is also based on the fact that the CMS market in general is less affected by the crisis: "Web CMS systems are core revenue driving investments for companies, and the last they want to cut."
Open Source companies tend to be less affected by the financial crisis because of their commercial model, which is typically focused on support instead of license revenues. Farstad: "We see that we as a commercial open source player are able to deliver more value for money than the traditional players due to our efficient business model. Especially in the high end of the market we see this accelerating. Our competitors here are traditional players such as Vignette and InterWoven".
Open Source has traditionally received much skepticism from the enterprise market. The idea that a product is free from licensing fees is something that IT managers had to get used to after years of market domination by closed source software vendors. Farstad comments: "3-5 years ago, we definitely saw this skepticism. We are a software company with an open source business model. But we do provide the support, maintenance and guarantees that enterprise companies expect, so we don't see this skepticism much anymore. Still, there are a lot of IT managers that are afraid of open source. This often boils down to lack of knowledge".
There is additional evidence that open source is becoming mainstream in the CMS market. Farstad notes that their customer base is shifting: where traditionally they attracted customers that are specifically looking for an open source solution (the early adopters), they currently attract customers that are just looking for a good enterprise content management solution. These companies see open source as a nice benefit, but it's no longer the sole reason for choosing eZ Publish.
In the open source arena there are a lot of CMS systems. Popular choices are Drupal and Joomla. Where Joomla is used predominantly in the lower end of the market, Drupal is steadily targeting larger projects. eZ specifically focuses on the enterprise market. What makes eZ Publish more 'enterprise ready' than the other open source alternatives? Farstad: "eZ Publish was designed from the start as an enterprise platform, we were a commercial company from day one and we did have an open source business model from day one in 1999, while most other open source project where started from a private person hacking something for their personal use, and then it grew from there."
With content management being around for so long, is there still any innovation being done? Farstad: "The market is maturing and the technology is stabilizing. But there are still important areas of innovation. We have more and more focus on the end users, we have more and more vertical focused solutions and interesting things going on with mobile units. Even though on the infrastructure side Cloud Computing is a popular topic, we see that the innovation that produces the most value is closer to the users: giving more power to the users and editors, making their day easier and have less need for IT departments to do changes. This results in a faster time to market for new content, and more efficient processes."