Keeping the Technology Troops Motivated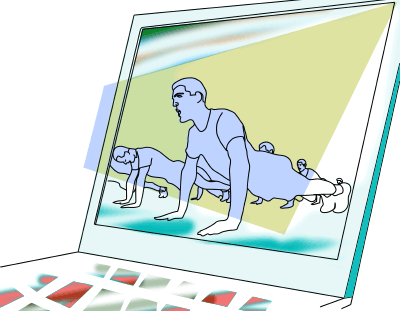 Although the U.S stock market has risen substantially from its March 2009 nadir and recent economic data have been positive, there is still much economic trepidation in the air. In fact, many notable analysts predict a "W-shaped" recovery. While it's unlikely that our financial system will slide into another "Great Recession," many business leaders are assuming decidedly risk-averse business positions. In many cases, this risk-adverse stance leads to stagnant or, more likely, diminished Information Technology budgets. Mixing this uncertain short-to-medium term budgetary environment with well-established business technology trends such as IT labor arbitrage, IT outsourcing and IT commoditization makes motivating technical staff all the more challenging. CIO's and their IT management teams need creative employee motivation strategies and tactics to keep their personnel enthusiastically engaged. With that in mind, below are several concepts that could be a part of a compensation-neutral approach to keeping technologists motivated in this economic environment.
Help Others See the Forest through the Trees
Many people appreciate understanding the big picture at their place of employment – i.e., what's the firm's mission? What's our business strategy? Where will the company be in 5 years? Answers to these questions cannot be over communicated. Yet, to make the answers more meaningful, IT managers should detail for each of their employees, how his or her work helps to enable the big picture. For example, the new, WS*-compliant claims business service that a J2EE architect is designing, will increase the insurance carrier's ability to handle complex claims scenarios. This business capability will act to further distinguish the firm's competitive advantage in the marketplace and aligns with the carrier's business strategy of marketing innovative insurance products.
Craft a Continuous & Collaborative Learning Environment
Many technologists are drawn to the IT field because they enjoy the intellectual stimulation of solving problems. And, often they enjoy solving these problems with increasingly more sophisticated tools of the trade (e.g., Ruby on Rails, Google API's, etc…). In today's environment, IT budgetary constraints make it cost-prohibitive to send people to training conferences and seminars. A more cost-efficient and learning-effective approach is to have each technologist responsible for teaching the group a new technology. For example, a Microsoft architect could be assigned the task of learning the new Windows 7 operating system. He or she would then be responsible for creating a Windows 7 curriculum for the group. Teaching the new o/s to others would help to solidify the material for the instructor as well as give the individual the opportunity to contribute to the education of others.
Create a Flexible Work Environment
Although "face-time" remains important in building strong relationships, many collaboration technologies (e.g., wiki's) help to reduce the amount of required in-person communication. Moreover, since many information technology-oriented tasks are not only solitary in nature (e.g., software programming) and/or location-independent (e.g., fielding a help desk call), the opportunity to create a flexible working environment exists. Some technologists would certainly value the opportunity to have such a working arrangement.
Develop a "Market of One" Motivation Strategy
The "market of one" concept implies a level of product customization and service which makes a customer feel that she is an exclusive customer of the firm. Similarly, people are motivated by different factors and combination of factors. CIO's and IT managers should seek to understand what motivation levers to push and configure re: each of their direct reports.
Obviously, there are many advantages to keeping technologists motivated – e.g., improved productivity, increased innovation, ability to meet business goals, etc. Thus, it's imperative when budgets are tight to find ways to keep IT personnel engaged and connected.