Turn Lemons into Lemonade: Increase IT ROI when Resources are Reduced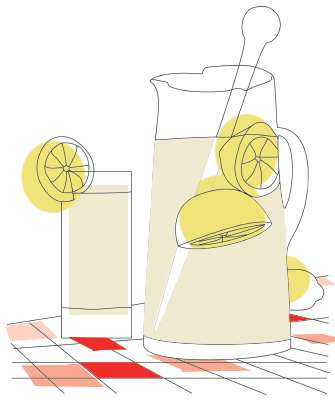 For instance, any IT team can build a crowdsourcing platform; the technological challenges are negligible but the ROI of having crowds of unsalaried-people improving your e-business is unbeatable. The key factor is fostering the desire of crowds of people to want to contribute their efforts. User-contributed content is the most common form of crowdsourcing and the task of moderating that same content can be crowdsourced as well. Internal moderation can be replaced by allowing users to report issues and having set actions occur when enough people report the same issue about certain content. Linkedin employs a system like this for user-management that automatically cripples an account when five invitations to connect were marked by recipients as "I do not know this person".
Most people want to be heard. Voting and commenting on content will frequently excite crowds of people to contribute their opinions as seen respectively on Digg and Amazon. The ROI of this type of system improves exponentially with success as existing traffic will propel new referrals and the additional content will usually increase your search engine rankings.
This user-following will also aid in building social-networks and using them as a low-cost replacement for the vanishing marketing budget. Anyone can tweet; it is free and easy and many organizations have already proven success marketing via Twitter. The trade-off is investing time to build relationships instead of simply putting a budget together for a marketing campaign.
Alas, IT budgets are shrinking- and with it shrinks the business case for utilizing closed-source platforms. Most of the popular open-source software can be used for free and has fewer bugs and security issues due to a crowdsourced development where each line of code is reviewed by many contributors before release. The easiest area to cut IT costs without losing business value is to utilize open-source and avoid software license fees on all new projects within your enterprise.
While the economy may be cloudy, the sun will shine over your thinning hardware budget if you utilize cloud services. The economics are simple, host your own servers and budget for system administration, datacenter overhead and hardware costs (including excessive depreciation) or utilize cloud services. With cloud services like Trend Micro's cloud you pay a relatively-nominal amount for exactly the resources that you use while enjoying a greater uptime than most datacenters can realistically provide; less interruption of business further improves ROI. An additional benefit of many cloud services is the virtually unlimited ability to expand or upgrade systems at any time, or reduce them and lower expenses.
Finally, be agile. The last ten-years have taught us how unreliable long-term predictions are when riding the IT rollercoaster. Watch for new successful trends that can apply to your business and go with the flow. The Y2k farm had planted avocadoes, but lemons have grown instead, so it is time to sell lemonade.